5:00 AM Thursday Jan 15, 2015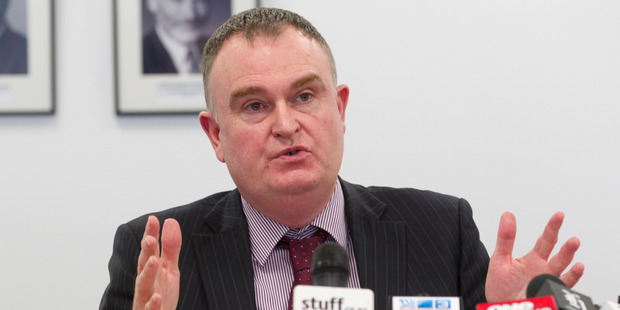 The cloud hanging over our public sector seems to have a silver lining. Just before Christmas I met State Services Commissioner Iain Rennie, who is keen to work with us for positive change. Our meeting was encouraging and I am excited about what the future could hold.
In the aftermath of the Roger Sutton case it was good that Mr Rennie took full responsibility for holding the joint press conference with Mr Sutton that allowed the former Cera boss a platform to trivialise events that led to his resignation.
Mr Rennie has admitted his actions effectively showed that he, and by implication the public service, have not taken unacceptable behaviour towards female public servants seriously enough, leading to a culture where complainants are less confident about coming forward.
Recent research revealed a culture of bullying exists in the public service. The Public Service Association, New Zealand's largest union with an overwhelmingly female membership of 70 per cent, surveyed members and found 30 per cent had experienced bullying.
This is supported by the States Services Commission's Integrity Survey which found 38 per cent of state sector employees had experienced abusive or intimidating behaviour, more than double the percentage of private-sector workers bullied – 18 per cent, according to research conducted by Professor Tim Bentley from AUT University.
While I am not sure that we are comparing apples with apples with these surveys, there is no question that bullying is an issue in the state sector and sits on the same spectrum as sexual harassment.
Therefore, in the longer term, our goal is a public service workplace that is safe, free from bullying and where public servants work together in a mutually respectful environment. This is absolutely achievable. Changing the culture will not happen overnight but it must happen. I saw the PSA and Ministry for Women on the day I met Mr Rennie and was really heartened that they support this goal.
The silver lining in the short term is the immediate action the State Services Commission has already taken. It found there are different understandings around sexual harassment and what constitutes inappropriate behaviour along with inconsistent policies and practices across public service departments and the wider state sector.
The commissioner has vowed to have a standard policy and process on harassment and bullying in place by April and will work to ensure there's greater visibility of codes of behaviour, as well as the policy and process to make a complaint.
I was very interested to read a guide to combating youth bullying developed in the United States that found we cannot address youth bullying if we don't take into account the culture of meanness and cruelty that young people live in.
The guide used the example of the behaviour of politicians berating one another. Now there's a thought. Let's have some leadership from the top.
New Zealand is a signatory to several human rights treaties that also support this goal.
The Universal Declaration of Human Rights' first article states that we all have the right to be treated with respect and dignity: this is a fundamental human right.
A workplace that is free from bullying where workers are treated with respect will undoubtedly be a more productive workforce. To me it's not a case of hoping to achieve this, it's a case of making sure we achieve this.
Dr Jackie Blue is the Equal Employment Opportunities Commissioner.