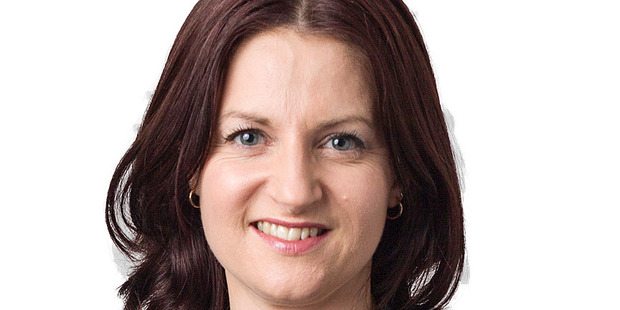 New Zealand is among the ten worst countries in a global survey on the proportion of women in senior business roles.
A recent report by Grant Thornton, Women in Business: New perspectives on risk and reward, showed while progress was being made, it was happening at a glacial pace with New Zealand ranking 28th out of the 36 countries surveyed.
Globally, the proportion of senior business roles held by women has hit 25 per cent, but in New Zealand this figure is 20 per cent – up just one per cent on the previous year.
The number of companies with no women in senior management had dropped from 42 per cent to 37 per cent.
Stacey Davies, partner for privately held business at Grant Thornton New Zealand said the drop was one of the first positive changes since 2012, but New Zealand shouldn't be proud of its placing in the "bottom 10 pack".
"This year, global businesses have reached a milestone, with a quarter of senior roles held by women for the first time," Davies said.
"But this is a marginal improvement and we're still only halfway there."
"In New Zealand, we are still lagging well behind. Despite evidence linking diversity and improved business performance, the dial is shifting at a painfully slow rate," she said.
"This is a real concern for business growth as it suggests we aren't maximising the potential out there."
According to Davies the reasons for this lack of progress were varied, but she said this year's research showed a concerning sense among those surveyed that the issue had plateaued, despite evidence showing this was not the case.
The annual research conducted by Grant Thornton surveyed 5,500 businesses across 36 countries including the US, UK and most of Europe.
The global figure of 25 per cent of senior leadership roles held by women for 2017 was up marginally on the previous year with this proportion having improved just six per cent since research began in 2004.
The report also highlighted the importance of having gender diversity in senior teams, with its findings showing men and women perceived and responded to risks in different ways.
"Our research challenges the assumption that women are risk adverse and slow to act," Davies said.
"Men may be more inclined to jump to a yes or no decision, which facilitates action. But by the same measure, men can act too quickly because they feel something has to happen fast."
"Women will not rush to label a situation as a risk and mitigate it, but will consider the context fully and respond in ways that recognise the wider environment," she said.
"Gender diversity in firms' decision-making teams could ultimately be the difference between reaping success or failure."