1:11 PM Tuesday Feb 28, 2017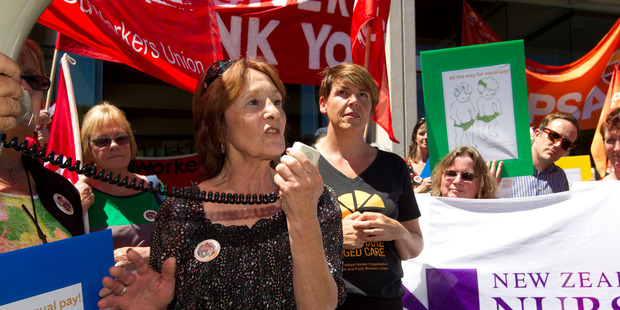 Pay equity will get a "jump-start" from an agreement between unions and the Government announced today, the Council of Trade Unions says.
The Government in November confirmed that it accepted the recommendations from a joint working group, led by Business NZ and the CTU.
The changes will mean employees who believe they are underpaid because they work in fields dominated by women will be able to approach their employer to raise a pay equity claim.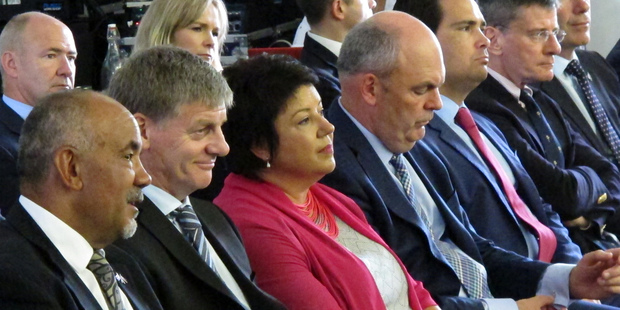 Legislation to implement the changes is expected this year – but in the meantime the Government has agreed with unions to apply the principles to current pay equity claims.
The first claims that will progress are:
• The Public Service Association's claim for social workers employed by the Ministry of Social Development.
• The NZEI claim for education, behaviour and communication support workers employed by the Ministry of Education.
State Services Minister Paula Bennett said she wanted to thank the unions for the pragmatic and collaborative approach they had taken to progressing the claims.
"There will no doubt be things we learn as we apply the new principles in a real life negotiation process. This experience will help to refine and improve the changes to legislation that will be required to formally give effect to the principles.
"Pay equity is a priority for this Government. Occupations that are mostly made up of a female workforce shouldn't be lower paid just because this work is and has been mainly undertaken by women."
The CTU acted on behalf of unions in working with the State Services Commission to agree to apply the pay equity principles before the law is changed.
CTU president Richard Wagstaff said doing so would mean a "jump-start" for pay equity.
"Working women who successfully demonstrate that they have a pay equity claim, will be able to be paid fairly."
Green Party women's spokeswoman Jan Logie said the step announced today was great news.
"But Kristine Bartlett has been waiting since October 2015 for the Government to make an offer of better pay after winning successive court cases.
"The time has come for the Government to stop sitting on its hands and pay deserving women like Kristine Bartlett more. Any new pay equity legislation needs to be introduced before the election so that voters can see what the National Government stands for."
Bartlett case cleared way for breakthrough
The joint working group that made the recommendations was established after a recent Court of Appeal ruling.
It held that to establish equal pay for workers in the female-dominated aged care industry, their pay must be equal to workers in a similar male-dominated industry.
Lower Hutt rest-home worker Kristine Bartlett initiated the historic case when she lodged a claim for equal pay from her employer Terranova Homes and Care with the Employment Court in May 2013.
She argued that Terranova was breaching the Equal Pay Act by fixing caregiver wages at a low rate because 92 per cent of the country's 20,000 rest-home caregivers were women.
The ruling meant the Employment Court would have developed a set of principles to be observed in implementing pay equity in the aged-care sector.
Workers in other industries would also look at legal action to ask the courts to establish such a set of principles for their industry.
Unions agreed to hold off that legal action after joining the joint working group.