6:37 PM Thursday Mar 10, 2016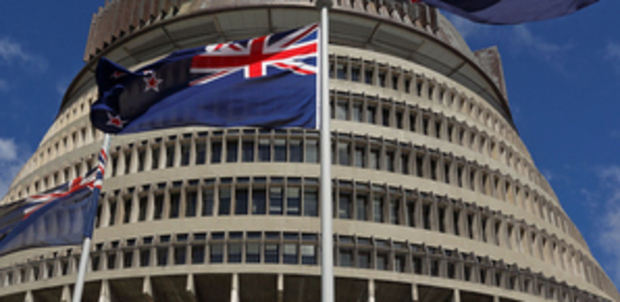 A law change which outlaws zero hours contracts has passed into law with unanimous support.
The Employment Standards Legislation, which had its third reading this afternoon, also extends paid parental leave to a wider range of workers.
MPs applauded as it was passed into law. A large union-led campaign has fought for an end to zero hours contracts.
Workplace Relations Minister Michael Woodhouse said the changes encouraged fairer and more productive workplaces.
He said the elimination of zero hour contracts would stop employers from requiring workers to be available for shifts with no guarantee of work and no compensation.
The Labour Party agreed to support the bill after the Government backed its amendments relating to zero hours.
Labour said that without the amendments, the legislation would have entrenched the punitive employment contracts.http://data.apn.co.nz/apnnz/hserver/SITE=NZH/NW=NZMEP/AREA=SEC.NATIONAL.STY/CHA=NATIONAL/SS=NATIONAL/S1=POLITICS/S2=NZGOVERNMENT/S3=NONE/S4=NONE/S5=NONE/HB=HOME.LIFESTYLE.NORTHLANDAGE.BUSINESS.NATIONAL/SCW=1280/SCH=720/WLOC=kaitaia/WH=25/WL=17/WC=few_showers/VT=NONE/VV=NONE/VP=NONE/UG=female/UA=71/UL=Auckland/SEGMENT=light//UT=1/CID=1/size=RECTANGLE/SA=4/SR=0/POS=2/VA=NO/random=9527570228/viewid=84963063244/KEYWORD=zero+hour+contracts+officially+history+nz+government+politics+law+change+outlaws+hours+passed+unanimous+support+employment+standards+legislation+third+reading+afternoon+extends+paid+parental+leave+wider+range+workers+mps+applauded+large+union
Leader Andrew Little said the legislation was an "unprecedented occasion" because labour law changes typically divided the house.
He said the legislation represented "a step forward on many fronts" for workers.
But his party wanted the paid parental leave amendments to go further, by extending leave to 26 weeks.
The legislation extends paid parental leave to casual and seasonal workers and to primary carers who were not biological or formal adoptive parents.
Parents of premature babies would also be eligible for up to 13 weeks of extra leave.
The paid parental leave provisions would come into force on April 1.
Mr Woodhouse said the changes recognised the diversity of modern work and family arrangements.